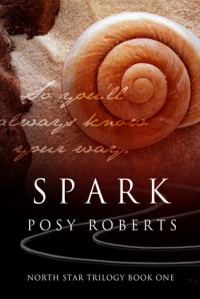 4.5/5.0
Spark is one of those books that I am finding difficult to describe. I loved it. It is not angst filled or full of extreme emotions. It is subtle and flowing, written in a beautiful ,descriptive prose that painted images clearly in my mind and pulled me into the story.
Spark is a story about friendship, meeting our family's expectations as well as our own, discovering one's sexuality, life dreams, finding and losing love then discovering an unexpected opportunity for a second chance.
The full review, which is definitely a bit longer can be found at:
http://liveyourlifebuythebook.wordpress.com/2013/09/06/spark/
Please check it out. Hugo and Kevin are wonderful characters.